If you are a small business a local trade a sole trader and you want more customers via your website then Deepblue Digital can help.
The main image is a genuine client of Deepblue, he has seen a massive increase in calls, form fills and visits to his website since he started doing SEO with us.
The image below shows the increase in organic searches with a 100% increase in organic visits to the site.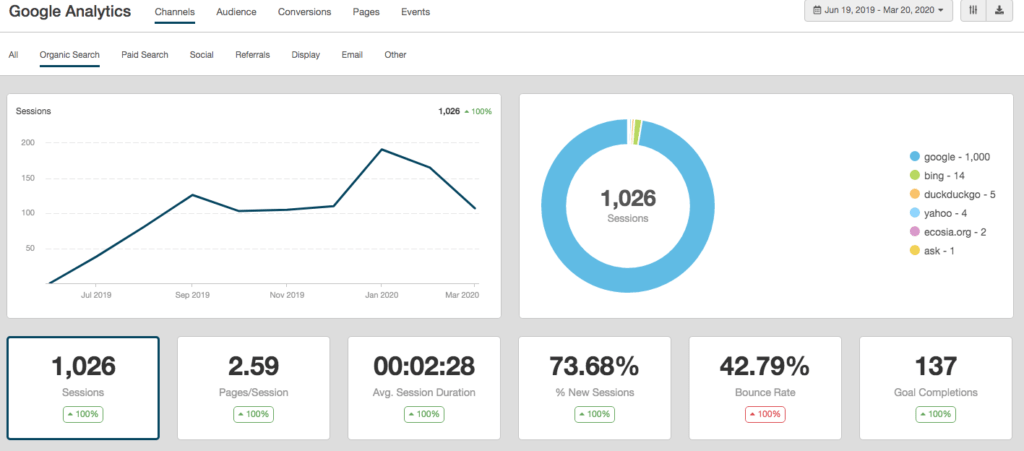 If you are not getting results like this from your website, you are missing out on a lot of business.
Get in touch with Deepblue today and we can start needle moving in the right direction. No tricks, just honest white hat SEO from a company that has been in the business for over 20 years.
I had been planning to let you know about the increase, what ever you have been doing keep it up!!

Matthew Roberts Carpentry – Website
Call Deepblue now on 0113 288 8522