Exhibition Stands
Deepblue digital have many years experience producing and designing exhibition stands all over the country. We have a large range of exhibition suppliers from whom we are able to demand excellent prices. We can provide in house exhibition design and turn round work in a matter of days if the need arises.
Exhibition Package Offer
Why not take advantage of this example offer from £350, we make it simple to make an impact. We will provide all the below to get your exhibition off to a flying start.
EXHIBITION PACKAGE INCLUDES FOR ONLY £350
2 x roller banners
1000 A5 leaflets Full Colour
1000 Double sided business cards
2 x full colour polo shirts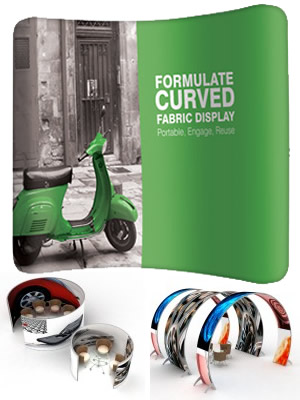 Exhibition Design
Deepblue have a strong background in graphic design. We are able to offer a first rate design service for your exhibition stand requirements. We have over 30 years knowledge in the world of graphic design. Print design and of course exhibition design. We can bring our own thoughts and ideas to your project. We can produce something above and beyond what an average exhibition supplier might create.
Deepblue are also able to supply the following for your exhibition requirements
trade show displays
exhibition stands
banner stands
display stands
trade show booth
pop up display
retractable banner
retractable banner stands
trade show booths
exhibition stand design
trade show banners
exhibition displays
exhibition booth
exhibition display stands
trade show exhibits
exhibition stand designers
stand design
stand banner
trade show banner stands
trade show stands
exhibition equipment
So if you are looking to do your first exhibition and need a quick and on budget starter pack to get you going why not give us a call now. If you are looking for a more complex solution we would be only too happy to discuss your exhibition requirements and get back to you quickly with a quote.