If you are confused by the ever changing landscape of SEO and Digital Marketing. Unsure as to whether you have enough time and budget to create effective Marketing Impact. If you feel you are in need of SEO help and advice. Then maybe now is the time to get in touch with the Read more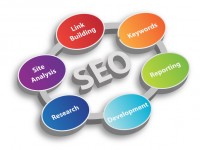 Hi all and a Happy New Year from all at Deepblue-digital. Just a reminder of the products and services Deepblue offers. If there is anything you require to help improve sales, attract more customers, even advice on marketing and targetting new customers, please do not hesitate to call us on 0113 288 8522. We are happy...
Read more
It is now commonly known that more people will find out about your business on Facebook and Twitter than on all the search engines. You need to present a well designed image on each of these. The Deepblue Agency has been designing websites for over 10 years. We have learned a thing or two in...
Read more